Refugee Assisting Services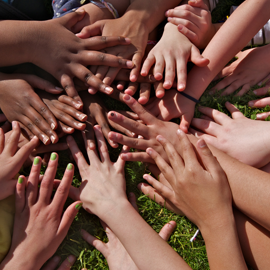 We provide free services in the form of:
• Legal Aid: Our Legal team provides free, confidential, and independent legal advice and repre- sentation, to asylum seekers and refugees. The support is given throughout the asylum procedure and beyond, and when people seek to access their rights. The team aims to assist as many beneficiaries as possible, along with persons in detention, and has the capacity to respond to the legal aspect of cases of vulnerable individuals, including those of victims of torture, trafficking, gender-based violence and children.
• Social Advice: Our team of social advisors provides guidance and support to asylum seekers and refugees, for whom life in Cyprus can often be a struggle. People can feel helpless and face various obstacles while trying to adjust in the host society. Our team works holistically, providing counselling and practical advice to the beneficiaries. By liaising with the public authorities, the team acts as a powerful advocate when beneficiaries encounter challenges in accessing their basic social and economic rights.
• Psychological Support: A team of trained psychologists and psychotherapists offers support to asylum seekers and refugees who have survived torture, violence, and trafficking. The team aims to facilitate the rehabilitation, empowerment, and integration into the Cypriot community, of both individuals and their family members.
• Awareness Raising: Our team seeks to influence both government policies and public opinion, so that asylum seekers and refugees living on the island are treated fairly, and Cyprus upholds its human rights obligations. By advocating for the implementation of just legislation, practices, and policies, we aim to signify the need to bring the Cypriot system in line with European and international standards. The Unit seeks through its involvement in the media and public discussions, to give an accurate reflection of the reality of refugee issues, in an effort to combat the phenomena of intolerance and xenophobia in Cyprus.